11th Annual CHINA Town Hall
A Special Webcast with Susan E. Rice and Panel Discussion with Yale Faculty
Tuesday, October 24, 2017 -

6:30pm

to

9:00pm
Auditorium, Henry R. Luce Hall
34 Hillhouse Avenue
New Haven
,
CT
06511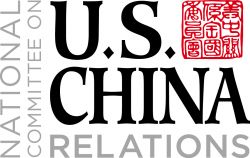 Please RSVP to eastasian.studies@yale.edu to REGISTER for this event by Thursday, October 19, 2017
6:45 PM – INTRODUCTION FROM THE YALE PANEL
PANELISTS
Deborah Davis
Professor of Sociology, Yale University
Daniel

Mattingly

Assistant Professor of Political Science, Yale University
Ian Johnson
Pulitzer-Prize Winning Writer
7:00 PM - CHINA TOWN HALL WEBCAST WITH AMBASSADOR SUSAN E. RICE
Former National Security Advisor Susan Rice will examine America's economic, political and security relations with China.
China's emergence as a global power, role as an important trading partner and potential collaborator in key U.S. global policies ensures that U.S.-China relations will affect the lives of every American. CHINA Town Hall will help audiences around the country to understand the challenges and opportunities of what has been characterized as the most important bilateral relationship of the 21st century. 
Ambassador Susan E. Rice was national security advisor (2013-2017) for the Obama administration and U.S. permanent representative to the UN (2009-2013), as well as U.S. assistant secretary of state for African affairs and senior director for African affairs at the National Security Council. Her critical role as a presidential advisor developing and executing policies U.S. foreign policy make her perspective on the relationship especially relevant during this uncertain time in the bilateral relationship. 
8:00 PM – DISCUSSION and Q&A WITH YALE PANELISTS
---
CHINA Town Hall is a national day of programming on China involving about 80 cities throughout the United States.  For fifty years, the National Committee on United States-China Relations has been the leading national, non-partisan, nonprofit public affairs organization devoted to building constructive and durable relationships between the United States and China. For more information, please visit https://www.ncuscr.org/cth.
For More Information:
Sponsored by the Council on East Asian Studies at Yale University and the National Committee on U.S.-China Relations