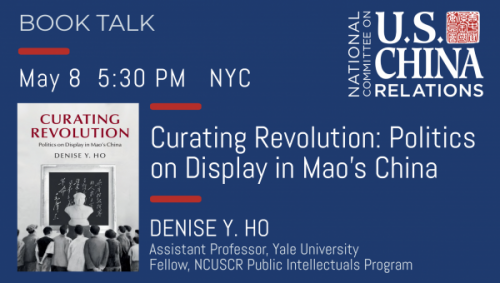 On May 8, the National Committee on U.S.-China Relations hosted Professor Denise Y. Ho to talk about her new book, Curating Revolution: Politics on Display in Mao's China.
A link to a video of the talk can be found here and event audio can be found here. 
The National Committee's Margot Landman interviewed Professor Ho about the book; the podcast can be found here. 
Professor Ho is one of twenty-one fellows in the National Committee's Public Intellectuals Program.