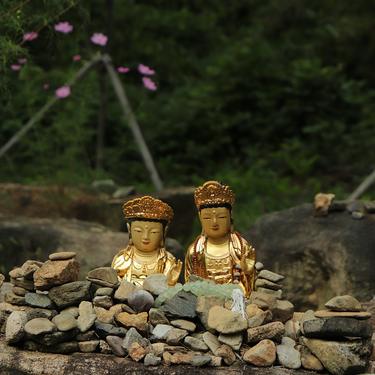 The study of Buddhism and Buddhist cultures has a long history at Yale stretching back to the nineteenth century. Several generations of scholars of Buddhism working at institutions around the world trained at Yale, and Yale has always been a global hub in the field of Buddhist Studies, generating innovative research, ideas, and conversations.
At present, faculty members whose research intersects with the field of Buddhist Studies are found in the departments of History, East Asian Languages and Literatures, History of Art, Religious Studies, the South Asian Studies Council, and the Yale University Art Gallery. The work of these scholars and graduate students across all of these departments and programs touches on many aspects of Buddhism and Buddhist cultures from the ancient world down to the present day, with a particular strength in the area of Buddhism in East Asia.
To learn more, click here.