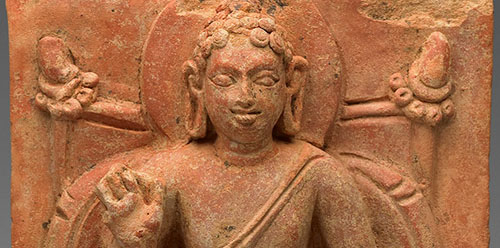 The Council on East Asian Studies at Yale University invites applications for the Khyentse Postdoctoral Associate in Tibetan Buddhist Studies. The initial appointment period is from July 1st 2023 – June 30th 2024, with the possibility of renewal for a second year. 
We seek scholars specializing in any aspect of Tibetan Buddhist Studies working from any disciplinary perspective, including but not limited to history, literature, religious studies, anthropology, art history, or philosophy. Whatever the area of specialization, mastery of the Tibetan language—modern, classical, or both—is essential. The successful candidate will work closely with the other Buddhist Studies faculty at Yale and will have a research profile that complements them.
Salary is starting at $60,000. Compensation is competitive and will depend on the applicant's skill set and experience.
Qualifications
Requirements: Ph.D. awarded between 2018 and June 15, 2023 and not currently be in a tenure-track or equivalent position; remain in residence for the duration of appointment; provide one lecture as part of the CEAS Postdoctoral Associates Lecture Series; and teach one course each year, in either the fall or spring term.
Application Instructions
To apply, please submit cover letter, CV, dissertation abstract (250 words), course proposal, statement regarding intended research project (no more than 2500 words), writing sample (no more than 30 pages), and 3 letters of recommendation by Sunday, January 15, 2023. The writing sample can be a dissertation chapter, journal article, or other such academic paper. Letters of recommendation must be uploaded via a dossier service or from the recommenders directly. Please be sure that your recommenders address your teaching abilities in their letters. Names of references will not be accepted in lieu of confidential letters of recommendation. No late applications will be accepted.
All application materials must be submitted online through Interfolio: http://apply.interfolio.com/115396
Equal Employment Opportunity Statement
Yale University is an Affirmative Action/Equal Opportunity employer. Yale values diversity among its students, staff, and faculty and strongly welcomes applications from women, persons with disabilities, protected veterans, and underrepresented minorities.
Contact: eastasian.studies@yale.edu