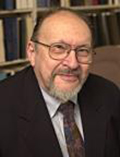 From the late 1960s until his retirement in 2000, Stanley Weinstein embodied and inspirited Buddhist studies at Yale.  As an undergraduate with an interest in Japan in the '70s, I was ineluctably drawn to his lectures on Japanese religion, then on to Buddhism in India and China.  The depth and range of his knowledge was breath-taking, but so was his capacity to make these subjects and the texts, practices and ideas in which they are manifest come alive for the occupants of a classroom.  Later, as a graduate student in Religious Studies and, subsequently, in Japanese literature, Stan took me yet deeper and farther into the textuality and the world of Buddhism.  He taught me anew to treasure books, sharing (as he did with all his graduate students) the wealth of his basement library and guiding me through the holdings of Sterling Memorial Library.  It is easy to forget how active he was (along with Jack Hall and others) in helping to build that collection in the areas that he knew mattered then and always would—but those books are there largely because of him.  As with so many of his students, he somewhat bemusedly, but very generously, accommodated the turns my own interests took, and gave me the tools I needed to make something out of those impulses.  I am only one of many of his students he taught here at Yale—and many more who count themselves as his students in the community of Japanese religion and Buddhist scholarship—who have much for which we will always thank him.  We all are thinking of his wife, Lucie, and his son David and David's family as we salute Stan and at the same time recognize that with him a chapter of Yale's history closes–even while other chapters continue to be written, by all of us who share in his legacy.  
Below I have reproduced, with a few alterations of tense, his profile found on the Department of Religious Studies archived home page. 
Stanley Weinstein was a specialist in East Asian Buddhism and worked primarily on the history and doctrines of the Buddhist schools of China and Japan. Before coming to Yale, Professor Weinstein taught at Komazawa University in Tokyo and at the School of Oriental and African Studies of the University of London. Here at Yale he served for four years as Director of Graduate Studies in the East Asian Studies M.A. program and as Director of Graduate Studies in the Department of Religious Studies for one year. He also chaired the Council on East Asian Studies at Yale for three years. He has been a five-time recipient of the Ford Foundation Foreign Area Fellowship and has held a Senior Fellowship from the National Endowment for the Humanities. Professor Weinstein taught an array of undergraduate courses and graduate seminars on Buddhism in China, Japan, and India. He was the author of Buddhism Under the T'ang and the forthcoming When the Gods Met the Buddhas: Religious Syncretism in Early Japan. In addition, he wrote numerous articles, including more than a hundred entries for the Encyclopedia of Japan. In his later years, his research focused on the interaction between Buddhism and indigenous religion in early Japan.
Edward Kamens
Sumitomo Professor of Japanese Studies
20 September 2017