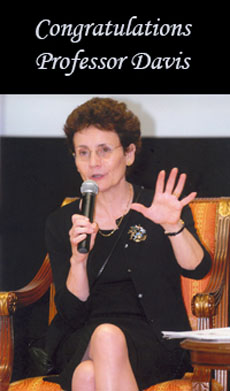 "Students ask you questions…that you never thought of…they inspire you to give answers that you never could have gotten by yourself. That's why those of us who enjoy teaching, love teaching." -Deborah Davis
The Council on East Asian Studies congratulates Deborah Davis, Professor of Sociology, who was recently awarded the Lex Hixon '63 Prize for Excellence in the Social Sciences. 
To see all of the Yale College Teaching Prize winners, click here.
To see an interview with Professor Davis, click here.